9211
-
Space Invaders (CAMP, ages 6-8)
8734878
Course Description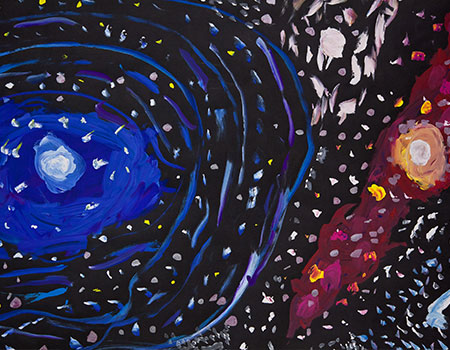 The universe is a strange place full of action and interactions with black holes, galaxy-eating collisions, nebulae, meteors and gigantic asteroids. Intergalactic explorers will create their own constellations and write myths to go along with them. They'll then imagine what a planet in a parallel universe would look like. They'll draw and build their own miniature alternative world or environment in 2D and 3D versions using a variety of materials and techniques including drawing, painting, sculpting and printing, adding up to an out-of-this-world camp.
Prerequisites
Students must be age 6–8 to participate.
Required fields are indicated by .