9222
-
Curating Your Home: Styling and Decorating with Your Favorite Things
9907175
Course Description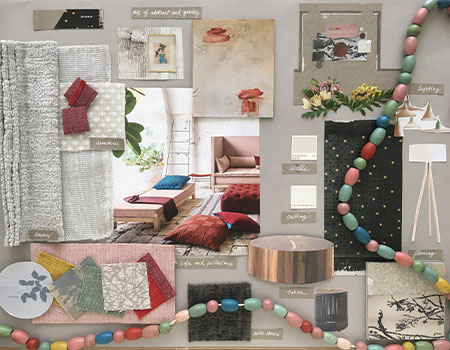 Image by Moriah Harris
Showcase your personal style throughout your home by creating visually stunning displays with meaningful objects. Using principles of color, texture, proportion and visual storytelling, learn how to feature your favorite things on walls, mantels, tabletops and shelves. You'll begin this course by identifying the focal points of your home and selecting items that you want to include in these spaces. Then you will explore solutions for hanging artwork and other decorative items, creating vignettes, and displaying special collections. By the conclusion of the class, you'll arrive at a curated living space that reflects your unique tastes, interests, experiences and memories. Students will use a journal to record their observations through photographs, sketches, drawings, watercolors and writing to produce a unique handmade book with their observations, curated space and stories.
Prerequisites
Students must be an adult age 18 or older to participate.
Applies Towards the Following Certificates
Required fields are indicated by .