0379
-
Design Research Methods
1028395
Course Description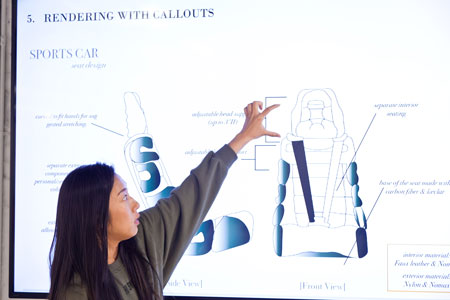 Contextual research is the study of people in their natural environments in order to better understand their needs, which then informs product development decision-making and activities. As the basis for a robust user-centered design process, students are introduced to various methods of contextual research including interview techniques, observation methodologies and interpretation of findings. Students learn through short lectures and hands-on projects how to conduct relevant and useful research. In the end, students will recognize the importance of research in the product design process and will have the confidence and knowledge to run their own research projects in the future.
Prerequisites
Students must be an adult age 18 or older to participate.
Applies Towards the Following Certificates
Required fields are indicated by .