0380
-
Material Exploration
1028607
Course Description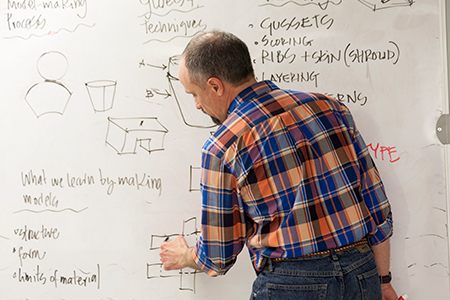 Understanding and selecting materials is a crucial part of the product development process, whether building prototypes or designing for manufacturability. This course introduces students to various materials through hands-on activities, relevant demonstrations and engaging lectures. Students leave the course with an understanding of different materials and their properties, an introduction to manufacturing processes, and the ability to manipulate materials to visually communicate ideas.
Prerequisites
Students must be an adult age 18 or older to participate.
Instructors
Applies Towards the Following Certificates
Enroll Now - Select a section to enroll in
Required fields are indicated by .