9020
-
Interior Design Studio II: Planning and Specifications
2134651
Course Description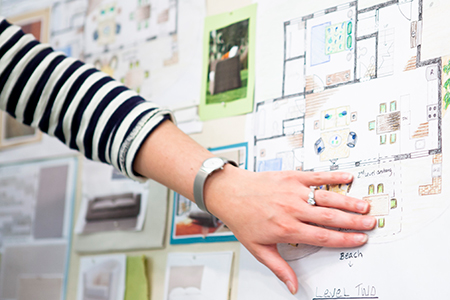 Students deepen their understanding of designing residential living spaces through hands-on experience with the planning and specification phases of the process. In Studio I (the prerequisite to this course), students create an initial concept for a residential space. In Studio II, they take their presentation boards and design portfolios to the next level by developing preliminary floor and site plans, elevations and fixture/furniture specification sheets for their study model project.
Note: Students must be prepared to communicate their design solutions either digitally (AutoCAD) or through scanned hand rendering.
This course was previously titled Interior Design Studio I - Private Spaces B
Prerequisites
Students must be an adult age 18 or older to participate.
All other prerequisites for Interior Design Studio I: Concept and Ideation apply.
Applies Towards the Following Certificates
Required fields are indicated by .