9020
-
Interior Design Studio I: Private Spaces (Part B)
2134651
Course Description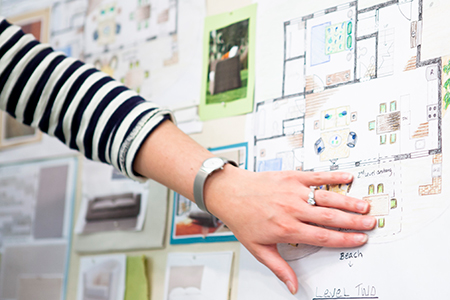 In this course, you will put the design process introduced in Part A into action by taking you through every phase of a design project: from conceiving an idea to its final presentation. Along the way, you will learn how to develop sketches and final perspectives as well as create elevations to support design intent, universal design and sustainable features. You will also formulate final presentation boards and present your work. Through this experience, you will realize your goals as a designer and learn how to present your projects professionally. This is part two of a two-part course.
Prerequisites
Students must be an adult age 18 or older to participate.
Applies Towards the Following Certificates
Required fields are indicated by .