9034
-
Product Development II: Manufacture to Market (Part B)
2704285
Course Description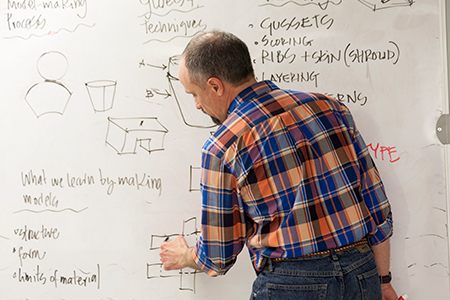 Expand your understanding of the stages of the product development process. We'll examine concerns and considerations such as patent research and writing, and creating a bill of materials (BOM). We'll also cover how to create a 3D model of your chief project. Data collection and tracking trending shapes, colors and fashion will be reinforced from earlier course experiences and will culminate with the submission of your design and research material as a final presentation portfolio.
Prerequisites
Students must be an adult age 18 or older to participate.
All other prerequisites for Product Development II: Manufacture to Market (Part A) apply.
Applies Towards the Following Certificates
Required fields are indicated by .