9033
-
Product Development II: Manufacture to Market (Part A)
2704283
Course Description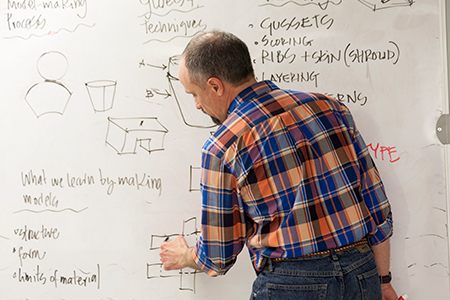 Plan and create a product design prototype that synthesizes previous skills and technical experiences. You'll build on the human factors that influence all good design—consideration of scale, timeline and resolution of your product—as it moves through the process from conceptualization to fabrication. We will discuss vendors, publisher and distribution relationships, and legal topics like trademark, copyright, and patent filing and protection. Move through each step between you and the end user as you consider supply chains, resource management, and a future including frequent updates, innovation cycles and the inevitable product obsolescence.
Prerequisites
Students must be an adult age 18 or older to participate.
Applies Towards the Following Certificates
Required fields are indicated by .