9036
-
Drawing from Nature (Part B)
2725323
Course Description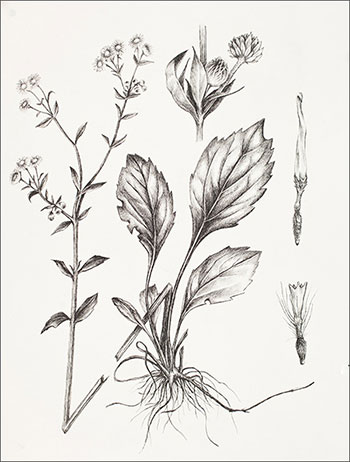 Drawing by Alissa O'Brien
Building on classical drawing skills, this course focuses on accurate rendering as students use controlled lighting to draw real objects from their own nature collection. Line, tone and value are used to convey form and structure using graphite, ink line shading, and ink wash painting. Although the course is specialized in subject matter, skills attained here are applicable to a range of drawing subjects, media and styles.
Prerequisites
Students must be an adult age 18 or older to participate.
All other prerequisites for Drawing from Nature (Part A) apply.
Applies Towards the Following Certificates
Required fields are indicated by .