9040
-
Painting I: Elements and Processes (Part B)
2728901
Course Description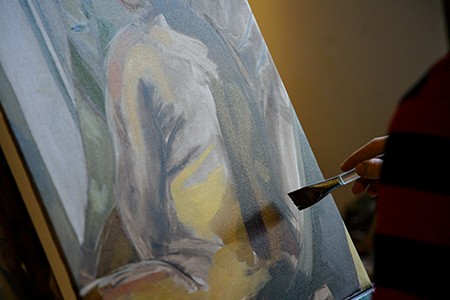 Explore a broad framework for complex painting as you move from basic palettes and relationships, to understand temperature and saturation of color, ultimately transitioning to a full, spectral palette. The essential elements of oil painting including composition, point of view, scale and space are continually considered, and larger works will be completed. The class will cover works made by master painters, and use these works to explore remix and appropriation, develop conceptual narrative, and learn through the close examination of specific techniques. Throughout the course, references to the traditions of painting are highlighted.
Prerequisites
Students must be an adult age 18 or older to participate.
All other prerequisites for Painting I: Elements + Processes (Part A) apply.
Applies Towards the Following Certificates
Required fields are indicated by .