9039
-
Painting I: Elements + Processes (Part A)
2726900
Course Description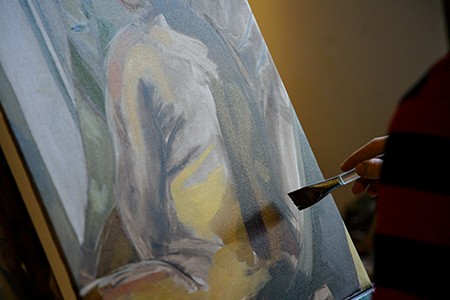 In this course you will learn effective painting strategies using oil paint. You will build on skills and concepts of drawing, design, composition, applied color, and materials and techniques acquired in the core level, and apply knowledge, learn processes and gain skills as you learn to make vibrant oil paintings. Through exercises and projects you will gain confidence with the process of paint handling and color mixing. Initially, painting is monochromatic (lights and darks of one color) to understand value, while using subject matter that could include still life, architecture, landscape and nature, as well as the figure. There will be a focus on small paintings and specific color relationships, and you will learn to paint systematically through basic compositional techniques.
Prerequisites
Students must be an adult age 18 or older to participate.
Applies Towards the Following Certificates
Required fields are indicated by .