9051
-
Drafting for Interiors
2746063
Course Description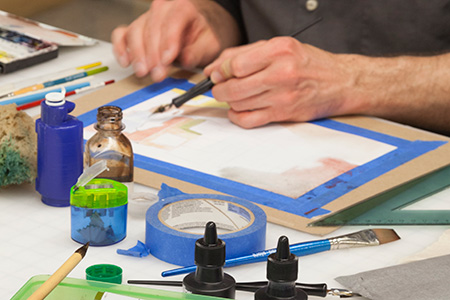 A successful interior designer relies on graphic skills to conceptualize and communicate a range of design ideas and solutions. This course is an introduction to the tools and standards of architectural drawing and drafting. We will cover topics and techniques that apply to most projects, such as construction drawings, and layouts with dimensions and notations used to help the client visualize their finished project. We will explore different representations like orthographic drawing, bubble diagrams, layout sketches, elevations, 3D and perspective drawing. Skill topics include drafting to scale, dimensioning, proper line weight and pattern used in sections, plans and elevations. By the end of this course you will be able to use architectural drawing conventions to clearly represent your design ideas.
Note: This course was previously titled "Drafting + Rendering for Interiors (Part A) - Drafting."
Prerequisites
Students must be an adult age 18 or older to participate.
Applies Towards the Following Certificates
Required fields are indicated by .