4424
-
Interior Design: Introduction
1029333
Course Description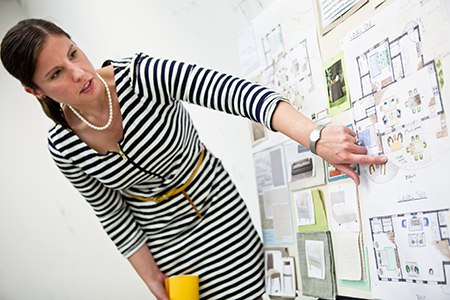 This introductory course focuses on the process of design applied to interior spaces. Students build an awareness of core principles—scale, proportion, light, circulation and progression—as a means to create visual harmony. Functional, utilitarian, economic and safety requirements of interior spaces in an architectural framework are examined and students develop a process book that documents their new understanding of lighting, acoustics, textiles and materials choices. Through exercises and a final project, students learn to apply the basic principles of visual design to interiors, and to better understand how form and function can be translated into practical designs for livable interior spaces.
Prerequisites
Students must be an adult age 18 or older to participate.
Instructors
Applies Towards the Following Certificates
Enroll Now - Select a section to enroll in
Required fields are indicated by .