9074
-
Exploration in Design I
2772332
Course Description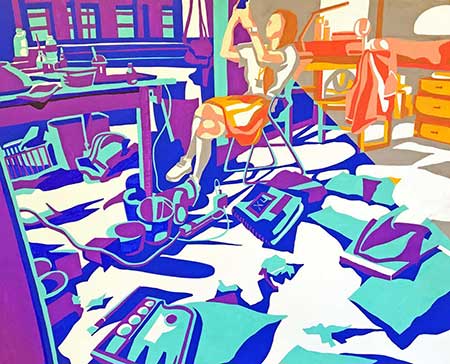 Artwork by Tina J.
Design is a planning process and a way to create impact and expand ideas. In this class students investigate line, shape, color, value, pattern, texture, space and form. Experimentation with scale, transparency, transition and a variety of approaches allows students to create a personalized collection of studies and completed works. Students explore painting methods and materials such as gouache and acrylic; in addition, students may incorporate ink and basic printmaking techniques. From initial sketches to final projects, students develop a core practice to help in the success of current and future work.
This is the first part of a two-part offering of Exploration in Design.
Notes
This is a 4-week course that includes 2 live Zoom meetings outlined in the schedule of the section. In this intensive course, students should expect to spend a minimum of 5 hours per week of engaging in coursework. Students should plan their schedules accordingly to keep up with the class.
Prerequisites
This course is part of RISD's Advanced Program Online, a pre-collegiate program for students ages 15–18 in grades 10–12. This is part 1 of 2 sessions that complete the course.
Instructors
Applies Towards the Following Certificates
Enroll Now - Select a section to enroll in
Required fields are indicated by .