9075
-
Exploration in Design II
2772349
Course Description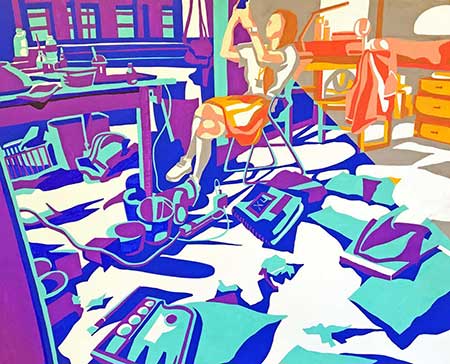 The principles and methods learned in Exploration in Design I serve as the foundation upon which students now learn to express personal, as well as global ideas and concepts. Exercises and experimentation with color logic and theory allow students to understand how color can elicit emotional responses in their work. Working from observation and investigative study of objects and environments, students distinguish key abstractions and selections that can create innovative design solutions. Students formulate initial sketches and conceptual iterations that develop into a final project and support a core practice to help in the success of future work.
Notes
In this intensive course, students should expect to spend a minimum of 4 hours per week of engaging in coursework. Students should plan their schedule accordingly to keep up with class.
Prerequisites
This course is part of RISD's
Advanced Program for High School Students
, a collegiate-level program for students ages 15–18 in grades 10–12. This is part 2 of 2 sessions that complete the course.
Applies Towards the Following Certificates
Required fields are indicated by .