9087
-
Painting II: Context + Composition (Part B)
2802600
Course Description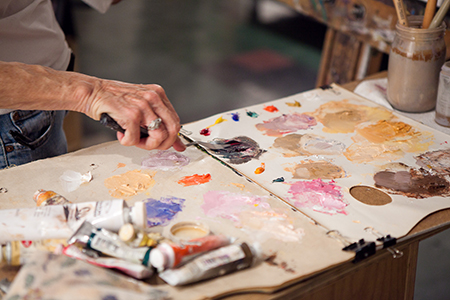 Building off of compositional and color skills, students use both direct and indirect methods of painting, and work from a variety of subject matter including still life, architecture and the figure as they examine context to suggest meaning. Students also begin to think about, develop and implement their personal visual direction. To support this process, students become immersed in the tactile aspect of paint, focusing on mark making, layering, scraping and glazing to create atmosphere and space in oil painting.
Prerequisites
Students must be an adult age 18 or older to participate.
Applies Towards the Following Certificates
Enroll Now - Select a section to enroll in
Required fields are indicated by .