2240
-
Human Anatomy: Introduction
1028349
Course Description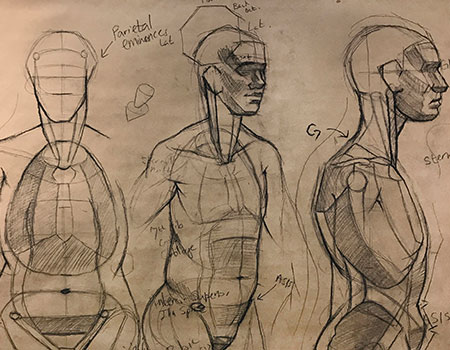 Artwork by Emily Slapin
This course is for artists who want to depict the human form with accuracy and confidence. Students will gain an understanding of the skeleton and underlying structure of the figure through lectures, demos, and analyzing master drawings. By utilizing anatomical landmarks, establishing a proportional system, and uniting exterior contour with interior anatomical structures, students will develop a set of principles that can be applied to any figure in any position. Artists at all levels of experience stand to benefit from this course.
Prerequisites
Students must be an adult age 18 or older to participate.
Applies Towards the Following Certificates
Required fields are indicated by .