1618
-
The Digital Print
1028981
Course Description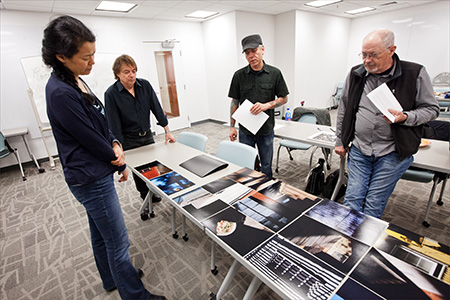 Family photos on the mantel are evidence of the deep tradition of the photograph as an object of great importance. The photographic print as an object of beauty and value underlies this course, which examines the generation, presentation and preservation of the digital photographic image. In this age of pixels and camera RAW files, image longevity requires a complete understanding of archival inks and the image's digital profile. Students in this course build upon their existing knowledge of Photoshop as they learn to properly balance the variables that create a stunning image on paper. Throughout the experience, participants become more familiar with the digital workflow as they gain a new understanding of this final step in the digital photographic printmaking process.
Prerequisites
Students must be an adult age 18 or older to participate.
Applies Towards the Following Certificates
Required fields are indicated by .