9052
-
Rendering for Interiors
2746071
Course Description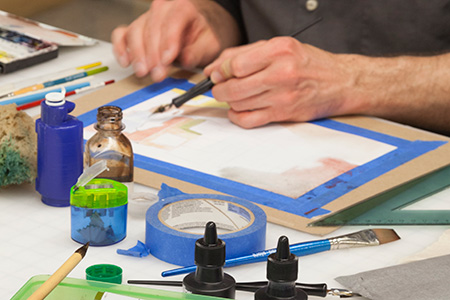 The better a designer's drawings are, the better a client—or potential client—can comprehend and visualize a designer's ideas. This course is an introduction to tools and standards of interior freehand rendering. We will cover topics and techniques that apply to most projects, such as quick sketches and presentation renderings used to help the client visualize their finished project. Also introduced are layout sketches, 3D and perspective drawing. You will be introduced to color media used for presentation drawing, including color pencil, watercolor, markers, plus painting and photo retouch software. Final application of light, shade and shadows will be used to bring project drawings to life.
Note: This course was previously titled "Drafting + Rendering for Interiors (Part B) - Rendering."
Prerequisites
Students must be an adult age 18 or older to participate.
Applies Towards the Following Certificates
Required fields are indicated by .