1665
-
Final Studio: Photography
1029049
Course Description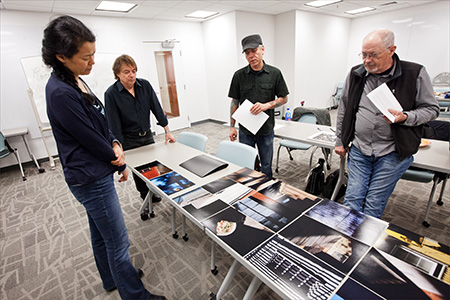 Students in this course will focus on a final project that is the culmination of their work in the certificate program. Through intensive, weekly critique, students will follow the progress of their project from conception to finished product, and will round out the work with a proposal, artist statement, and an exploration of multiple means of presentation - including, but not limited to, prints, artist books, and online galleries. In addition, students will prepare their final portfolios over the course of the class. While it is expected that the final project is a central portfolio piece, additional work may be included from previous classes and from outside commercial or fine art projects, and there will be the opportunity to review the selected images several times over the course of the semester. Certificate students: Your instructor will schedule a final portfolio review date, independent of the scheduled class dates.
Prerequisites
Students must be an adult age 18 or older to participate.
Applies Towards the Following Certificates
Required fields are indicated by .