2594
-
Final Studio: Interactive Design
1029055
Course Description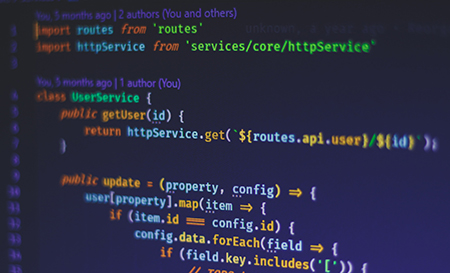 The portfolio is the culmination of the students' ability to market their skills and showcase their work. Focusing on a single project throughout this course, students build their portfolio site using skills learned in previous courses, and apply marketing and promotional approaches to their work. This course is intended to give students a chance to create a site that will help them get work, with reviews of "best of class" portfolio sites providing an overview of the field. Topics of discussion include the differences in roles and positions within companies; self-employment; accepted business practices; negotiating; pricing; developing contracts and other web professional issues.
Special Schedule: Class meets over the course of the 12-week term, with meetings established by the instructor. Students also work independently between class meetings. A final individual portfolio review is included at the end of the semester and will be scheduled with your instructor.
Prerequisites
Students must be an adult age 18 or older to participate.
Applies Towards the Following Certificates
Required fields are indicated by .