0087
-
Documentary Photography: Series Development
1029089
Course Description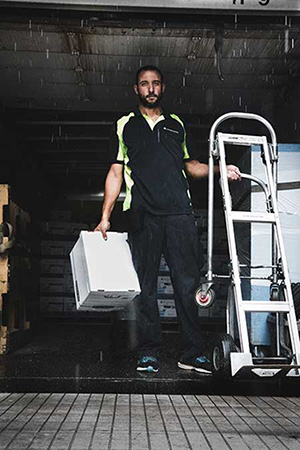 Photo by Oz Zel
Documentary photography can be defined as the art of capturing historical, cultural, social, or politically significant events and experiences. Dorothea Lange and Walker Evans used their cameras to document the Great Depression, Lewis Hine changed child labor laws with his powerful factory portraits, and LaToya Ruby Frazier showed us the effects of the Flint, Michigan water crisis through the eyes of one family. Through a historical, conceptual and technical framework, this course will equip students to think critically and create a strong documentary photography series reflective of a current issue. Students learn the fundamentals of DSLR and smartphone camera techniques, composition, lighting methods, digital image editing and sequence.
The course covers essential skills using a variety of media, including capturing and editing photographs digitally, collage building in Photoshop, experimenting with text and image, and project sequence and layout. Sensitivity to issues of appropriation, accessibility, safety, consent and when to turn the lens inward or outward are inherent throughout the course. Through research and exploration of concept and processes, emphasis is placed on developing a project with an authentic voice, utilizing visual language to express ideas in progress sketches, and preparing a written statement to accompany a carefully sequenced final body of work.
Notes
In this intensive course and Visual + Critical Language, students should expect to spend a combined minimum of 20 hours per week engaging in coursework across both courses. Students should plan their schedule accordingly to keep up with class.
In conjunction with your Featured Topics course(s), you are also required to enroll in Visual + Critical Language. When you register for this Featured Topics course, you will also be charged for the tuition of Visual + Critical Language. You will see this enrollment reflected in your Student Portal before the start date of the course. Visual + Critical Language will meet live two times: during the first and final live sessions of your Featured Topics course.
This course requires access to one or more applications that are part of the Adobe Creative Cloud. Please visit the Adobe website to check "minimum system requirements" for your computer before registering.
Prerequisites
This course is part of RISD's Advanced Program Online, a pre-collegiate program for students ages 15–18 in grades 10–12.
Students who have completed or are currently enrolled in a prerequisite Essential Fundamentals course are eligible to enroll in the Advanced Program Concentration, which includes a Featured Topics course. If you have not yet completed an Essential Fundamentals course, you will receive an Enrollment Warning at checkout, and will be required to submit a Prerequisite Override Request for review.
Applies Towards the Following Certificates
Required fields are indicated by .