9056
-
Interactive Design I: User Interface (UI) (Part B)
2746106
Course Description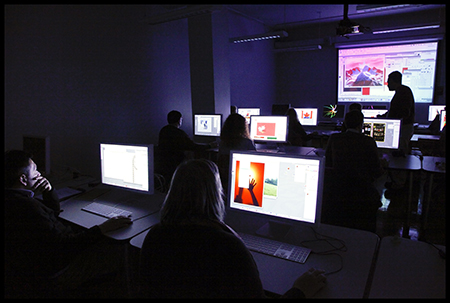 Learn to enhance a digital product's usability and effectiveness by considering perceptual and cultural factors, screen design principles, usability standards, and your own experience as an end user. Focusing on the design aspects for interactivity rather than the technology, you will dive into wireframing, a creative process that generates a blueprint of the page structure, information architecture, and user flow of a digital product. Assignments will guide your work from concept to wireframes to gain an understanding of the design process for building usable and compelling interfaces for desktop and mobile display.
Prerequisites
Students must be an adult age 18 or older to participate.
All other prerequisites for Interactive Design I: User Interface (UI) (Part A) apply.
Applies Towards the Following Certificates
Required fields are indicated by .