9169
-
Behind the Scenes: Textile Trends and Sourcing
6288637
Course Description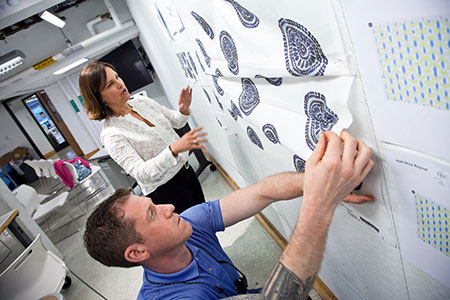 One of the biggest challenges interior designers have is getting the most current materials quickly to fit trends in today's marketplace. The first half of this course will offer interior designers an in-depth look at working with textile companies. We will learn how to work directly with vendors, including how to open an account to receive wholesale pricing, and all of the trade lingo (RGA, EOB or COM). Students will learn everything they need to know to walk into any trade-only showrooms throughout the United States with confidence. The second half of this course will be an in-depth look at upcoming color and style trends in the home furnishings industry. We'll look at how trends start, sources of inspiration, and examine how social, economic and ecological factors impact textile design and evolve into an aesthetic. We'll discuss how colors and textures seen in the world of fashion foreshadow what happens in home decor. Students will view images from the prominent industry trade shows where trends debut, as well as take a behind-the-scenes look at international textiles mills to see how trends in color and design translate into textiles.
Prerequisites
Students must be an adult age 18 or older to participate.
Instructors
Applies Towards the Following Certificates
Enroll Now - Select a section to enroll in
Required fields are indicated by .